WHO IS SIMPLY CLEAN POWERWASH?
Residential and Commercial Services!
WHO ARE WE and WHAT DO WE DO?
Simply Clean PowerWash is locally owned and operated in the town of Moira, N.Y. Husband and Wife team Michael and Megan Reome are the sole Owner and Operators of their family-owned exterior washing business. With 12 years of experience and the professionalism you deserve, Simply Clean PowerWash wants to help YOU get and KEEP CLEAN!
Proudly serving the Northern and Western areas of New York State! We have also collaborated services in Maryland, Virginia and Pennsylvania.
We strive to make sure your home or business receives the appeal it deserves by washing away the dirt and grime on the outside so it can't get to you on the inside.
Now scheduling for July 2021! Book your appointment for FREE....HERE!
GIFT CERTIFICATES AVAILABLE!
Not sure what to get someone for that perfect gift?  Why not gift a SIMPLY CLEAN house?! Whether it be Windows or Sidewalks, you chose what you want washed and we'll handle the rest! Gift Certificate purchases of $400 or more will receive an additional 5% OFF and can be purchased by emailing us with purchase amount in the description
HERE
.
Dirty vs Clean Windows, can you see the difference?
Winter is gone which means services are now being scheduled for the Summer Season as Mother Nature allows it. Call today for all your exterior cleaning needs! We are currently booking into the 1st week of July, 2021!
WHO CAN RECEIVE SERVICES?
Simply Clean PowerWash provides exterior wash services to both residential and commercial customers.
Whether it be your ROOF and GUTTERS, WINDOWS and SIDING, your company VEHICLES and SIGNAGE or your OFFICES and AWNINGS... we clean almost anything for anyone.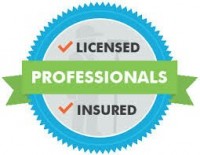 Simply Clean PowerWash is fully licensed and insured.
💧Custom coverages available for commercial contracts.
💧Clean, curtious, professional services you can count on.
💧Owner operated with no middle man.
HEALTH & SAFETY INFORMATION 
The safety of our families, communities, customers and friends are important to us. There are a number of measures we're taking to ensure we manage to safely get through this situation while continuing to serve our community and customers effectively.
For our customers, we are committed to keeping our services up and running for your exterior cleaning needs. As many of you shift to back to work or are may still be working from home; we hope our Cleaning Services will be a valuable tool in finding health, keeping our community public areas cleaner and ridding both homes and businesses of harmful bacteria and organic debris. While we are at still in the early stages of the Summer 2021 Season, Simply Clean PowerWash is now scheduling for EXTERIOR WASHING SERVICES for July!